The 12 Types of Nonprofit Videos & How to Use Them
Fundraising campaigns that incorporate video receive 114% more funding than campaigns that don't, according to Classy. 
As an avid Instagram and TikTok user, I see the power of video everyday. I am constantly scrolling, commenting and sharing videos that resonate with me. And, more often that I'd like to admit, a compelling video has influenced me to make a purchase. 
Statistically and inherently, we as individuals understand that videos lead to results: awareness, engagement, purchases, and funds raised. But when it comes to marketing strategy, why do we still see nonprofits spending their time sharing infographics and posts with stock photos?
This is a question that I often think about. That's why when I saw a session by Reuben Herzl entitled "The Future of Nonprofit Video is Human" at the 2023 Nonprofit Storytelling Conference, I knew I couldn't miss it. 
Reuben Herzl is a documentary producer and director who is focused on helping nonprofits tell their stories through video. He understands the logistics of creating truly compelling, long-form video content that turns missions into movements. In his session, offered a wide range of helpful information, but I was particularly struck by how simply he categorized types of videos. 
The 12 Types of Nonprofit Videos & How to Use Them
When you think of nonprofit videos, you might think of the sad infomercials you watched on TV growing up (*cue the Sarah McLachlan music*). But, it's time for your nonprofit to start thinking outside-of-the-box and explore new video types. Let's deep dive into Reuben Herzl's 12 types of nonprofit videos, and how to use them:
Virtual Gala: Showcase your organization's fundraising event by capturing the spirit, highlighting key moments and recognizing the impact of donor contributions. Virtual gala videos are perfect for stewardship via email after an event and to use as highlight reels to promote future events!
Capital Campaigns: Create compelling videos that articulate the goals and potential impact of your next capital campaign. Provide a visual narrative that shows the overall goals, and all the steps it will take to get there. These videos are ideal to inspire major donors through email campaigns or at an in-person fundraising event.
Anthem: Craft a powerful anthem video that encapsulates the mission, values, and aspirations of your nonprofit. Use uplifting, high-energy music that will foster a sense of identity and pride among your community. Anthem videos perform well on social media as traditional posts "pinned" to the top of your profile or as paid ads to raise brand awareness. 
Program Overview: Deliver a concise and visually appealing overview of your organization's core programs. It's essential to demonstrate the depth of your program's impact on the community you serve. Videos about your programs are wonderful tools to educate first time donors. Placement on YouTube or on your website is ideal.
Donor Impact: Personalize the giving experience by sharing real stories and tangible outcomes resulting from donor contributions. Donors want to hear how their dollars have made a difference – so show them! Showcase these videos in thank you emails, newsletters and as gratitude posts on social channels.
Client Testimonial: Feature authentic testimonials from individuals who have directly benefited from your nonprofit's services. When you put the power of storytelling directly into the hands of those you serve, you are providing a human perspective on the positive change your organization brings. Client testimonial videos perform extremely well as a fundraising tool at in-person events as well as in multi-email fundraising campaigns. 
Recruitment: Recruit new volunteers by crafting videos that illustrate the passion, dedication, and impact of your team. Recruitment-style videos work well as a call-to-action on social media, as well as sent directly to potential volunteers via email or text.
Explainer: Simplify complex concepts related to your work by using clear visuals and straightforward language. Explainer videos are great if your mission involves a multi-layered approach to solving a problem. These videos should always be readily available on your website and YouTube channel for when someone new (donor, program beneficiary, board member, etc.) is looking to learn more.
Training Course: Develop educational videos to train volunteers, staff, or beneficiaries. Training courses ensure consistency and quality in the delivery of your nonprofit's services. Depending on the content, training videos can be housed on your website or within your organization's shared drive.
Thank You: The importance of a thank you video cannot be overstated! Express gratitude to donors, volunteers, staff, board members and supporters through heartfelt thank yous. It is essential to consistently acknowledge their unique roles in making a difference. Thank you videos make for wonderful social media posts – especially since you can easily tie them to relevant holidays like Valentine's Day (We're sharing the love!) and St. Patrick's Day (We're lucky to know you!)
Behind-the-Scenes: Offer a glimpse into the day-to-day operations of your nonprofit. Behind-the-scenes videos humanize your organization and build a connection with your audience by showcasing the people that drive your mission. These types of videos are compelling when reaching out to recurring donors via email or as a series of social media posts.
Trailers & GIFs: Create short, dynamic trailers and GIFs to promote events, specialty fundraising campaigns, or key initiatives at your organization. Capture attention by using trending sounds and keep it short! When you post on social media, encourage your colleagues and board members to share the post in order to amplify your reach.
It's time to get filming! While every type of nonprofit video may not work for your organization, it is essential to start thinking outside of the traditional storytelling box and consider additional video types. What's even better? With the use of smartphones, it's easier than ever to capture great nonprofit videos on a daily basis. Check out our 10 Tips to Tell Great Video Stories if you need assistance getting started.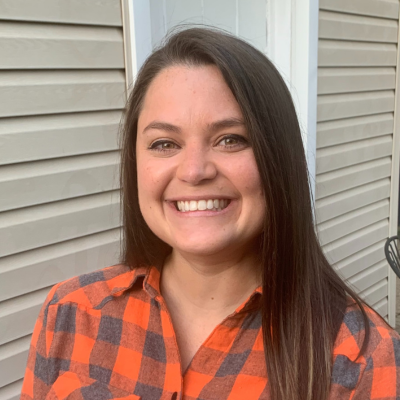 Carly Euler
Marketing Manager, MemoryFox
Carly comes from the nonprofit world ready to elevate the hundreds of nonprofits in the MemoryFox community. She currently serves as the Co-Chair of the Wily Network's Young Professionals Association, and has previously held positions at the Breast Cancer Coalition of Rochester, the Code of Support Foundation, Kenya Lacrosse Association, and the BOMA Project, where she has specialized in marketing, communications, and fundraising. Storytelling has been an integral part of each role.